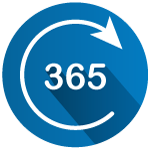 Valid for 365 days
Renewable at your request
Our professional licenses are loaned for a period of one year. You can request a renewal directly on this page when your license expires.
In exchange, we ask you to fill out a short surbey on your experience with Lexibar, which allows us to take into account your needs and your comments in the development if our tools.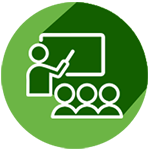 Become a Lexibar pro!
Get free training
Since Lexibar is an extremely simple and easy to use software, a short training is enough to become a pro!
Wether you register for a live 60-minute webinar, watch our video tutorials or watch our pre-recorded webinar (French only) at your own pace, you can quickly use Lexibar in your work and teach your customers how it works!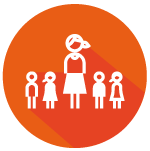 Do you work in a clinic or health facility?
You could benefit from a partnership agreement allowing to equip all the specialized stakeholders of your establishment with a free Lexibar license, including those who are not eligible for our program for profesionnals.
It only takes a few steps in which we support you to deploy Lexibar, with all its help functions, and to benefit from it in your interventions.
Contact us now for more information on this.